Is all your POP marketing getting popped in the bin?
The answer is individualisation.
Need to get your sign up on someone's wall but you're always hitting a brick wall when you try? Most other point-of-sales marketing items end up getting thrown away, and your sign is worthless if no one gets to see it. But luckily, we can now offer you something different that will get seen, because your business partners will want to put it on their walls.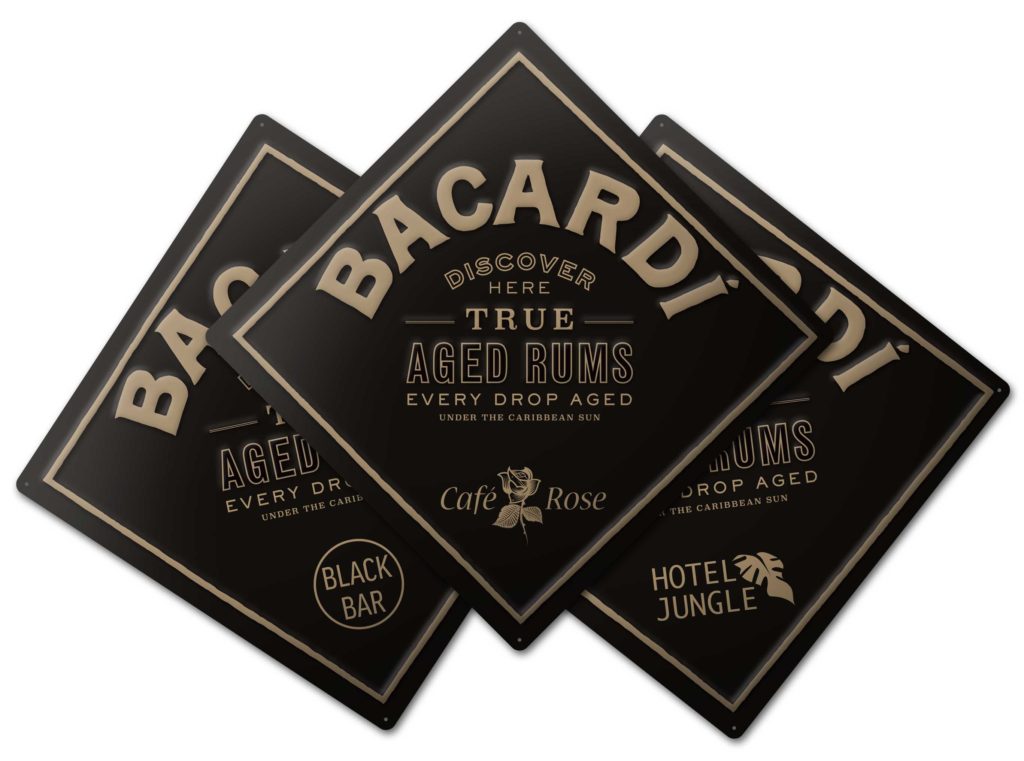 Make it matter to them
Individualised designs make our attractive metal signs more relevant and more appealing than ever. Whether you're looking to get them seen in a bar, a distributor's office, or any place where there's an employee who needs thanking for 10- or 20-years' service to the company, we can create the custom sign that you need!
So, when sales partners, dealers, or representatives are reluctant to hang your ad at their premises, make it relevant to them. Add their logo, name or a message that matters to your design and see how acceptance rates shoot up! Because individualisation means it's not just your advertising sign any more, it's theirs as well, so they won't just want to hang it, they'll also want to find the spot that shows it off best.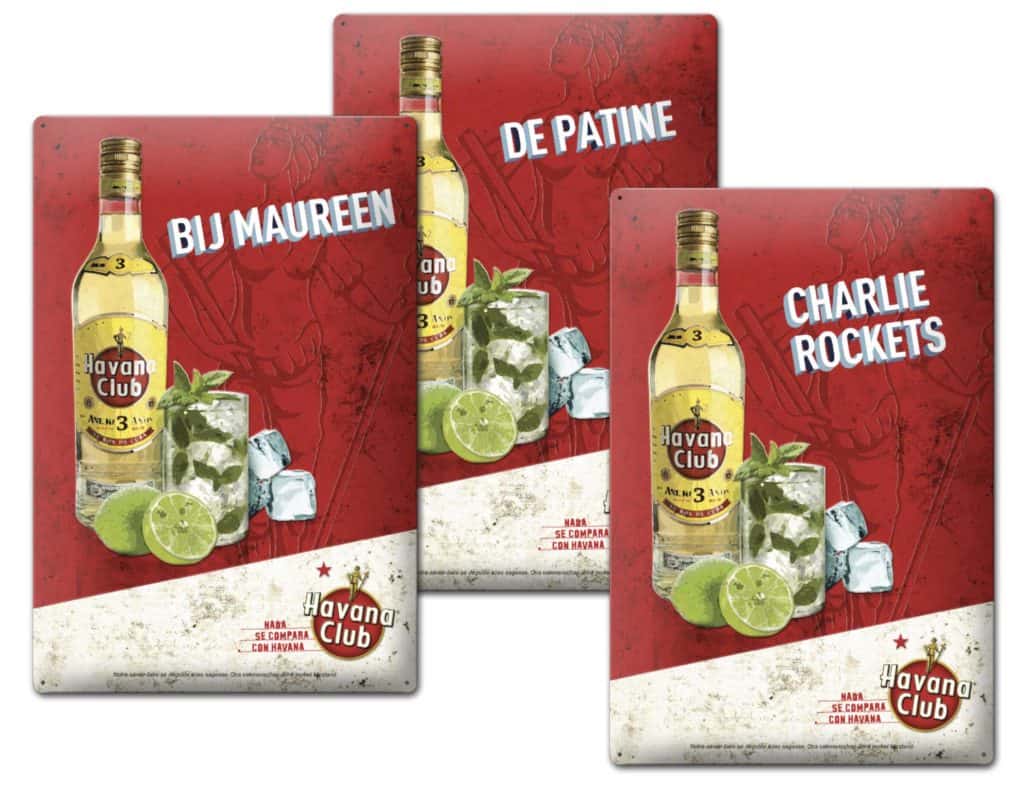 Looking good every time
In the past, it would have been far too expensive to include this level of customisation into a print run, but we've pioneered a technically advanced solution that means it's not only possible, it's also cost-effective. Now we can seamlessly integrate this kind of individual branding into your main artwork, so it looks like it was always meant to be there. This is custom branding quality at mass-production prices, and nobody but you will know that it wasn't unique!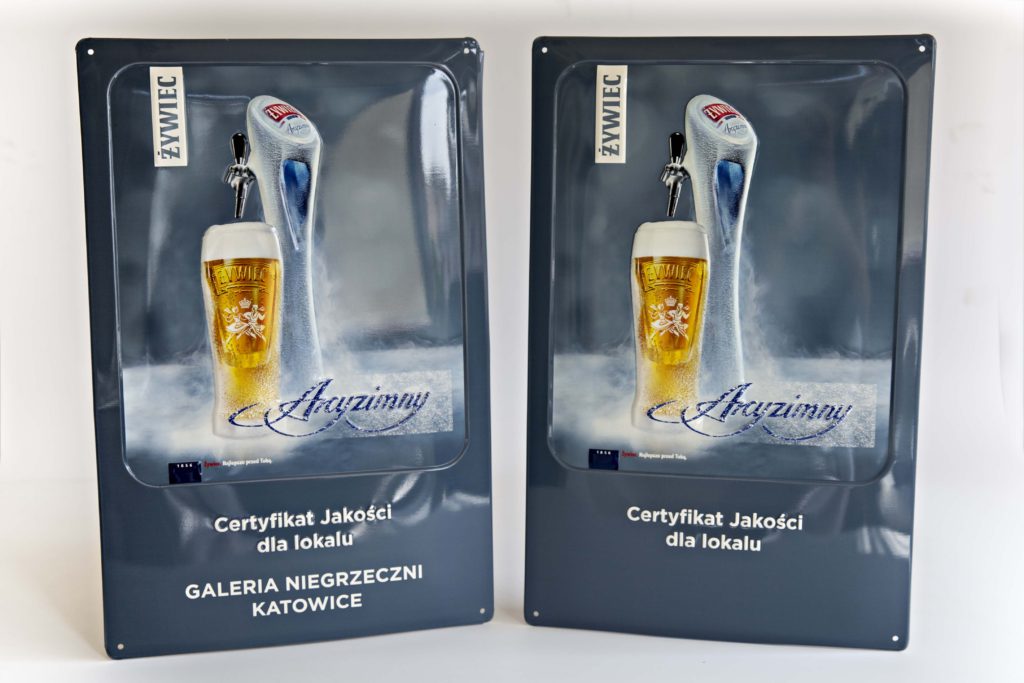 Do no harm
Our new process is not only economical—it also ticks all the boxes for sustainable manufacturing, too. We are proud to offer fully recyclable metal signs and environmentally friendly packaging, which means you can meet your advertising goals with less of an impact on the planet.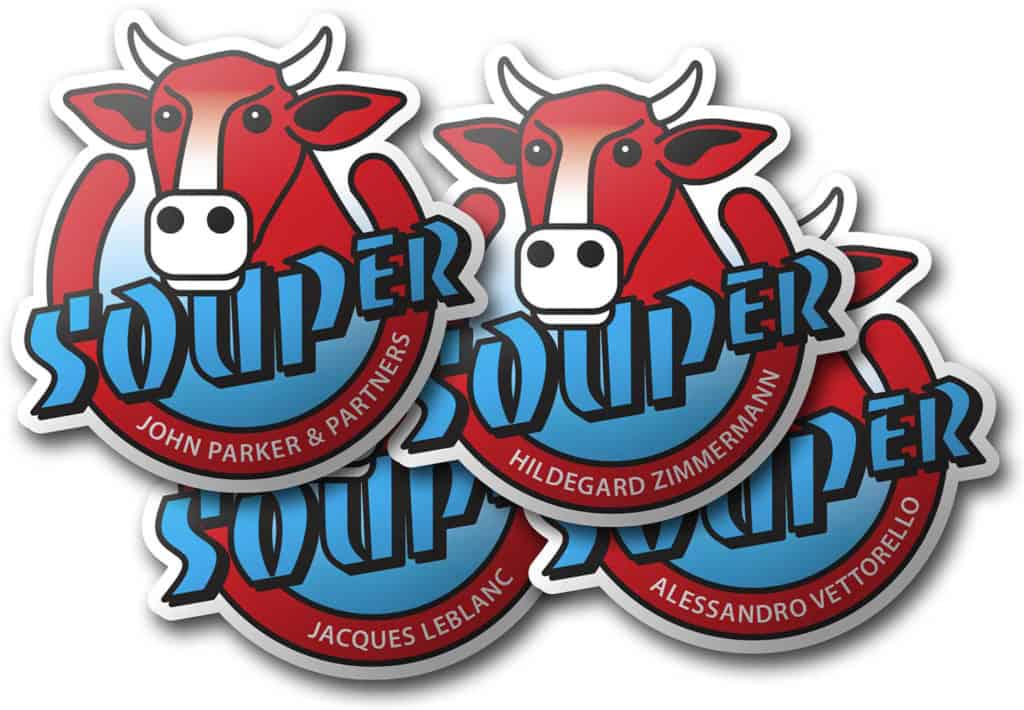 Give us a call!
So, get in touch with us today and let us talk you through the individualisation advantage. We have the expertise to make your designs look beautiful in metal, so they can really get you noticed.