About Aluminium Signs
Never corrodes
UV resistant colours stay bright and true for years
Excellent for long-term advertisements and publicity
Can be individualised with custom text, numbers, colours
Minimum order 100 pieces
Send inquiry
Signs That Will Exceed Your Expectations
After almost 30 years in business, we are still producing thousands of high-quality metal signs every day, with fast turnarounds and swift shipping from our base in Europe to the rest of the world.
Excellent pre-production graphic work and thorough testing
Quality control at every stage of manufacturing for top-quality products
On-demand production for brand and copyright owners
Handmade and modern production methods for the best results
See additional information about delivery to your country.
Why Should You Choose Aluminum Signs?
Aluminium signs can be manufactured to almost any shape and size, embossed in several layers, and digitally printed with fine detail to produce an accurate photorealistic look. Perfect for outdoor use, they're so light they can even be used for direct mailing campaigns. Our aluminum signs are extremely advantageous for those looking for a variety of customized signs at lower quantities.
Irregular Shapes
Our graphic designing and production capabilities aren't limited by regular rectangular formats; we're capable of producing signs in nearly every possible shape imaginable.

Doming & Embossing
Attractive 3D appearances achievable through doming and embossing are available as standard.
Photorealistic Motifs
Modern printing techniques allow us to reproduce every possible motif, including complex colouring
patterns, gradation and shading.

Metallic Effects
By using certain silver and golden colour shades we can produce a gorgeous metallic gloss on our aluminium and tin signs. For our enamel signs, we use real gold and platinum!
Frequently Asked Questions
Can you create metal signs from photos I send you?
Yes, absolutely. Send us a photo of the artwork and we can create it for you. Minimum order quantity is 100 pieces.
Can I get a sample?
Yes, contact us to request your free sample and we'll get in touch with you to make sure we send you the most appropriate one. Since our products are always custom made it's best if we help you with your choice.
Do you offer signs for collectors?
Yes, we do. Our typical customer for collectables is usually a wholesaler who owns the copyright for a particular design and orders them in batches of at least 100. If you want to do the same you can increase the value of yours by releasing them as a limited edition in porcelain enamel or tin and giving each one a unique serial number. For the finishing touch (and to add a bit more value) we can also create an attractive certificate to give them that 'official' feel.
Is it possible to have different text on each sign?
Yes, if you order at least 100 pieces and the format is the same for each one. You can even do this with our 3D embossed designs, and you aren't just limited to text, either. The same design can also feature different numbers, colours, names, and logos too!
Do you offer customized signs or other products?
Yes, we do and we're happy to produce whatever you need! We design and manufacture all of our products from scratch and we are always up for creating something new and original.
How long do your signs and their colours last?
We create our signs with long-term promotion in mind so they will keep their good looks for many, many years. Please note that tin signs are meant for indoor use only and aluminium and porcelain enamel signs are built to survive the great outdoors and still look dazzling.
We'll make your metal signs, too!
We won't just produce the best possible signs, we will also advise you on the best material, printing technology, colours, format, packaging and even how to use your signs in the most effective and economical way. Everything will depend on your project, needs and budget. And after manufacture, we will only send out the highest quality products—we reject the ones with even minor defects!
Get in touch with us for more information.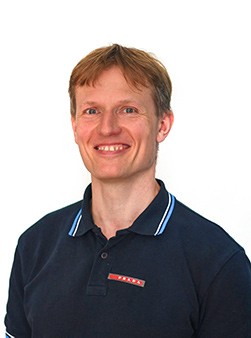 Ota Fišera
International Sales
en@smalt.com
+420 543 210 756